So... awhile ago we were in this same house celebrating her sis's big day. This time round, it's Jessica & Gavin celebrating their wedding!
From her cheeky smiles to her wacky poses, you know for sure this beautiful bride is loving the camera moments! And you can sense that Gavin and Jessica really flows as one when you see their mischievous glances to each other as they party through entire day ;)
Thank you for being such energy bunnies! :D Love ya!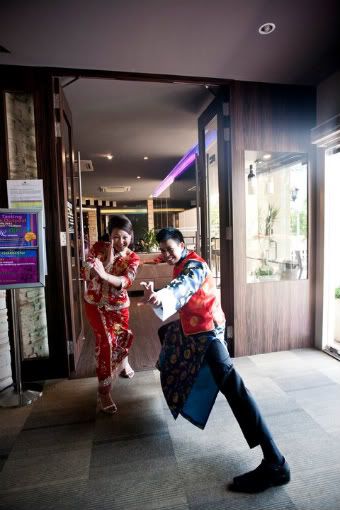 More photos with
us here
!