Woooo... tired! We're both still editing photos, and yes, it's a precious 4am at night! Grateful to Old Town Hazelnut 3-in-1 coffee for giving us the extra oomph (side note: have you tried it yet? It is unforgettable!), and sitting on the office chair until I'm literally having cramps in my rear.
For those of you who sit for long hours in front of your comp, you'll also be able to understand that having aching legs is an amazingly unexpected, but not unusual after effect. :P
Back to the subject... Good start to 2009!! Vavavoom! Shooting weddings on every single weekend in January, and before we realize the passing of the days, we're wrapping up January 09 with an AD shoot on 31st, and whooshing into a fantastic romantic February.
Huat huat! :) Blessed with a much better than expected year.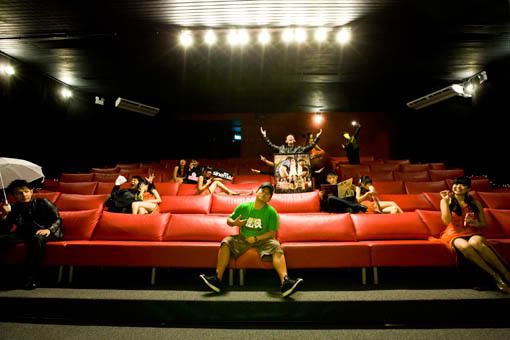 *sincere thanks to Sinema Old School for the use of their theatre for our shoot.