It's late in the night... been a hectic 2weeks with so many albums to rush out before CNY. Saw The Wedding Game's poster at a bus-stop. Just to chop chop clarify all the questions from friends and clients...
Yes.... Most of the individual shots were done by us.
Nope.... Design and layout were
not done by us
.
Same as the wallpaper downloads... most photos shots by us (Actually I think it might be all.. but frankly I havent had the time to go check our files). Layouts and designs were
not done
by us. :)
Some photos are up on Facebook already. This is one that's been selected for publicity. Yayness!
Join us
here
for more updates!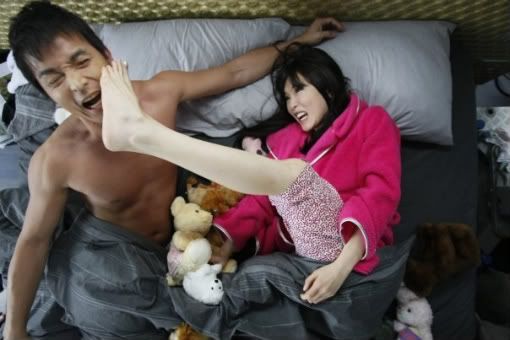 Photography by Anthony Levi Kho | Let There Be Light.
Using Canon Digital EOS.