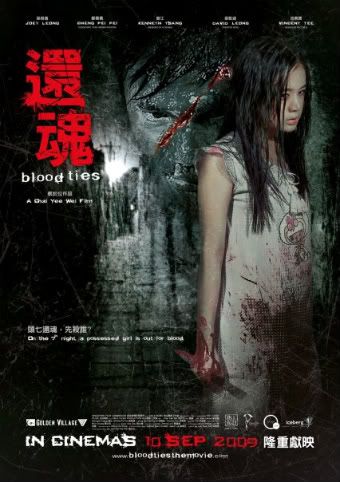 Photography by Let There Be Light
This is serious! I am going to tell you the plot of this show!
..
..
..
..
..
..
..
..
..
..
..
..
..
..
..
..
NOT!! Hahahha!
Of cos I won't! It's SO worth a watch that you should never, NEVER reveal what's happening. The thrill, the suspense, the plot...
If you like horror, go watch it! There's horror.
If you like gore, go watch it! There's gore.
Effects? Yes.
Dolby? Yes.
Love? Yes.
Plot? Yes.
Suspense? Yes.
Thought provoking? Yes. I love the character building and the thoughts that were built into the dialogues. Insightful. Sincere. And the emotional ups and downs are so true.
There was even one part where I teared... But I wont say where.
Totally enjoyed myself watching the Gala Premiere of Blood Ties yesterday. It'll be released in cinemas on 10 Sept, so do go and catch it! It's very rare that a locally produced movie can keep me intrigued throughout the entire show. Usually by halfway through the show, I would have guessed what needs to be guessed, and basically start feel quite smart for me (Ahem! Haha...). However, Blood Ties caught me off guard right to the very end... good one!
One thing though... not everyone is allowed to watch this.... Why? Because it's M18, which means that there is too much of good things in the show for you to handle if you are below 18. Hahaha... nice way to put this! ;)
Trailer at
http://www.bloodtiesthemovie.com
.
GO WATCH IT! You may start ordering tickets now!!
Golden Village
Cathay
Film Garde