We're really happy that our Express Highlights are traveling with Chee Ming & Grace. With a wedding celebration in Singapore, and another in Hong Kong this weekend, we hope the guests in both countries enjoy the fun (of the gatecrash), and the beauty (of the church solemnization).
Catch up for mango desserts tomorrow! :)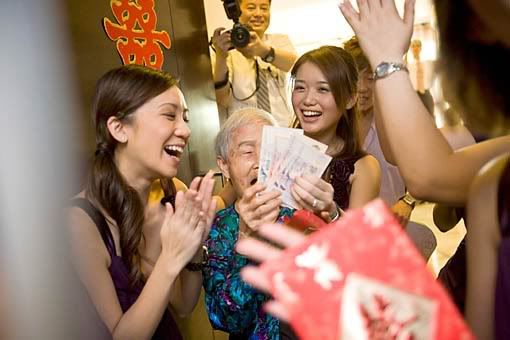 This cute granny was ecstatic to play a part in the Jie-Mei team!