Hong Hiap & Soon Pang were one of those couples who booked with us online without seeing our albums, nor meeting us in person. Thank you for your trust for our work! (Thank you Jack & Siew Hoon who recommended us!)
We're really glad we hit it off well, and really grateful that you celebrated such an important occasion with us. Still doing the editing of your photos, but here are some shots from your Express Highlights!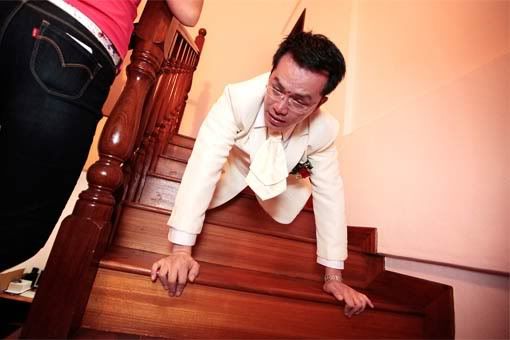 A tired Hong Hiap having to clear the last ordeal of the gate-crash session - push ups on the stairs!! Against gravity woah... :D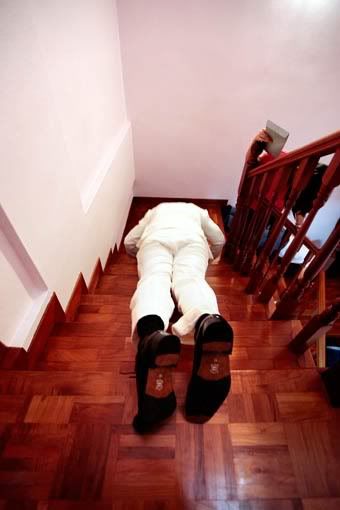 *your noodles make me feel hungry lah!