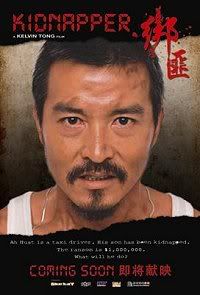 Photography by Let There Be Light
The newest suspense thriller film of Singaporean screenwriter, producer and film director, Kelvin Tong, is due to be released early next year. The movie, Kidnapper, was shot entirely In Singapore. Tong is not like other film directors who generally stick to one genre. Tong has been working in several projects before with different genres ranging from comedy, to horror and a martial arts movie. His film credits include "Moveable Fest" in 1996, "The Maid" in 2005, and "Men in White" in 2007. He was both writer and producer for the three films. Tong also has his own production company, Boku Films, which he set up together with his brother Leon Tong. Tong's choice of actors for his new film, was also quite surprising since the cast that he selected were actors and actresses he had not worked with before. The cast include Christopher Lee ("The Wedding game" – 2009, "The Monkey King" – 2002), Phyllis Quek ("2000 AD" – 2000), and Jack Lim.
According to Lee, who plays a taxi driver in the movie, he had to change his good looks for the role that he was playing, "I cut my hair short for this movie and stopped coloring it so you can see my natural white hair." Quek on the other hand, had some sleepless night due to the role that she plays. She said, "On the one hand she is being blackmailed but has to act as though everything is fine in front of her husband," she then added, "I am constantly thinking how to get into character, how to show her dilemma and pain, to the point that I have problem sleeping."
The movie is about a taxi driver, played by Lee, whose son was mistakenly kidnapped. Since he could not raise enough ransom, he then takes matters into his own hands and set out to rescue his son.
This movie is a joint production of RAM Pictures and PMP Entertainment of Malaysia and Singapore's Scorpio East Pictures.
-- Write-up from
http://www.flixunlimited.com
--
Check out the trailer
HERE
!