We're not just very honored... we're also very thankful. Appreciated the chance of working with Director Kelvin Tong and his team in the production of
Kidnapper 绑匪
, and it was an experience that was truly eye opening and enjoyable. Opens in Singapore today, this movie features Christopher Lee totally transformed from the image of how we've usual seen him!
Catch it today! :D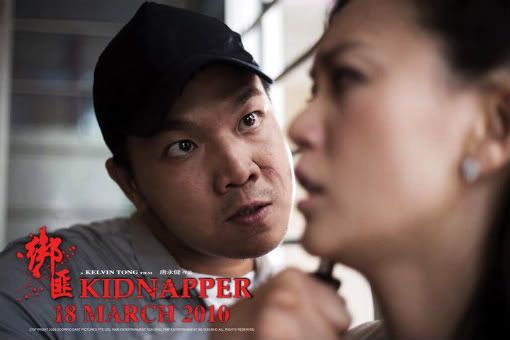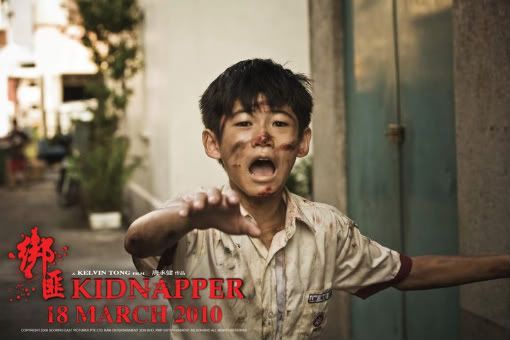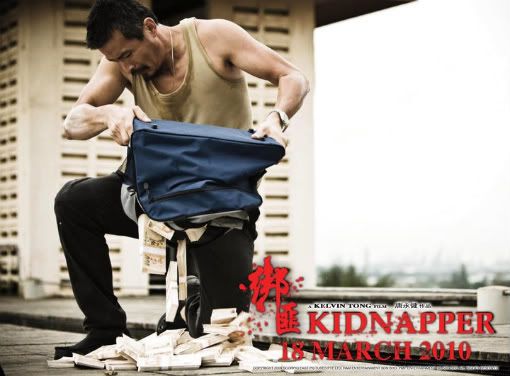 Photography by
Let There Be Light
.
============
He simply let himself go.
'I ate a lot and put on at least 5kg,' he told FiRST in an interview to promote his latest big-screen thriller.
'Also, I deliberately stopped using my usual skincare products.
'I stopped shaving and stopped taking care of my face, so that I could look scruffier.'
The 38-year-old is the leading man in director Kelvin Tong's new film Kidnapper, which also stars local actress Phyllis Quek and Malaysian deejay-actor Jack Lim.
It opens here on 18 Mar.
For his role as a distressed taxi driver who goes to extreme measures to save his kidnapped 9-year-old son, Christopher had to look unkempt, unfit and untidy.
Kelvin, 36, whose past films include the horror flick The Maid and supernatural crime drama Rule #1, had nothing but praise for Christopher's performance.
'I remember telling him prior to the shoot that I really needed him to turn into an uncle.
'And when I mean uncle, I mean no hair gel, no vanity.
'On the first day of the shoot, when he turned up with heavy eye-bags like he hadn't slept for two nights, I knew right away that he had what it took to fully transform into his character.'
Christopher also allowed his greying hairs to grow out, in order to appear older than his real age.
'I naturally have a lot of white hair,' he said with a grin.
'What you see in the film is my hair as it is, untouched!'
Physical changes aside, Christopher said that mentally, getting under the skin of his fatherly heartlander character Lim wasn't too difficult.
'It helped that I had just solemnised my marriage (with fellow actress Fann Wong) and I was looking forward to having kids,' he said.
'Also, many friends around me are dads themselves, so I didn't have to do a lot of research for the role.'
He loved the interaction he shared with his on-screen son, played by child actor Jerald Tan.
'Lim and his son Wei Siang are really close, like great buddies,' explained Christopher.
'I've always envisioned myself having a relationship like that with my future son.
'It's the 21st century. I don't think being the strict, authoritative father figure will work any more.'
Instead, he'd 'prefer to have a brotherly kind of bond' with his child, he added.
Christopher definitely has a 'big-screen presence', said director Kelvin.
'After watching him in The Best Bet (Christopher's debut film) back in 2004, I could see that he had a lot of potential.
'He just needs to take more risks in his career to deviate from the pretty boy route.
'With Kidnapper, I think he has successfully done that.'
The actor's last cinematic outing was last year's romantic comedy The Wedding Game where he starred opposite Fann.
Christopher is now looking forward to wrapping up the promotion for Kidnapper, after which he will go for his honeymoon.
'We've put our honeymoon plans on hold for a while due to work,' he said.
'Actually, we intended to go late last year, but it was winter in most countries and Fann isn't too keen on braving the cold.
'Now, I think it's the right time.'
Tan Kee Yun
http://tnp.sg/show/story/0,4136,232942,00.html