Fun Taiwan!
If you've been to Taiwan, you'll know that you can never describe it with anything less than an exclamation mark!
In some cases, five exclamation marks are still not enough!!!!! :D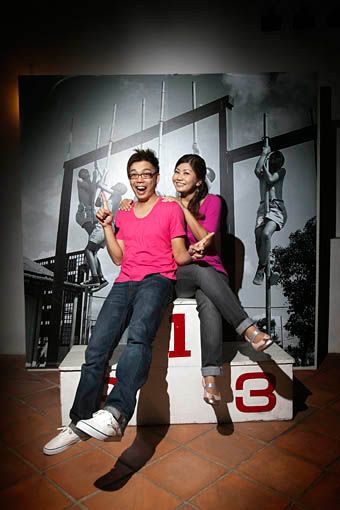 If you know Jason & Diana in person, you'll also know that such a high-energied, joyful and exciting couple is the greatest fun when they decide to fly to taiwan for their prewedding shoot. We love the colors, we love the smiles, and we love the twinkle in their eyes when Jason sang an oldie love song to Diana during their wedding ceremony in church.
And yes, we're very very happy for the two of you! Congrats and don't forget the exclamation marks as you enjoy your marriage!!! :D
More photos on their
Facebook Album
! :)