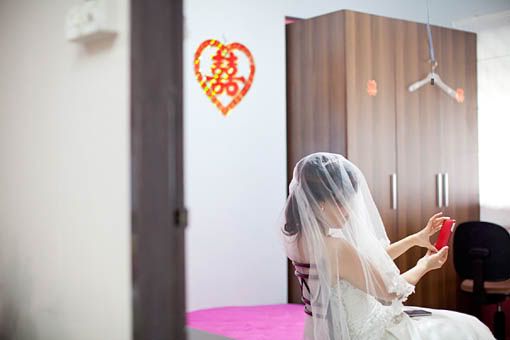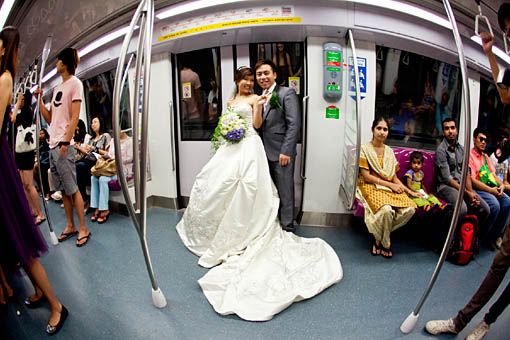 After the "Wedding Couple takes the MRT" shoot, we rested for the day and got ready for their ceremony and dinner.
And when their wedding ceremony concluded, balloons appeared on both sides of the stage, paving the way for Kelvin as he presented his surprise song item to his bride. Serenading her amidst the tears and laughters, everyone thought the programs will progress right on to dinner.
ALAS... the curtains at the back of the stage parted, and a trolley was pushed out. On it was a huge bouquet of roses, probably of 1000 roses! :) You can literally hear the guests gasping. Haha...
"May everyday be like today, every minute there's a smile on your face.... I take this vow in front of the crowd. I promise you, 我會愛你到老."
Check out photos of their Express Morning Highlights on our
FACEBOOK
! :)